Digital products
empowering your business
Team of passionates helping businesses build their online presence. Reliable, flexible, standards-compliant- we are the partner you are seeking to find.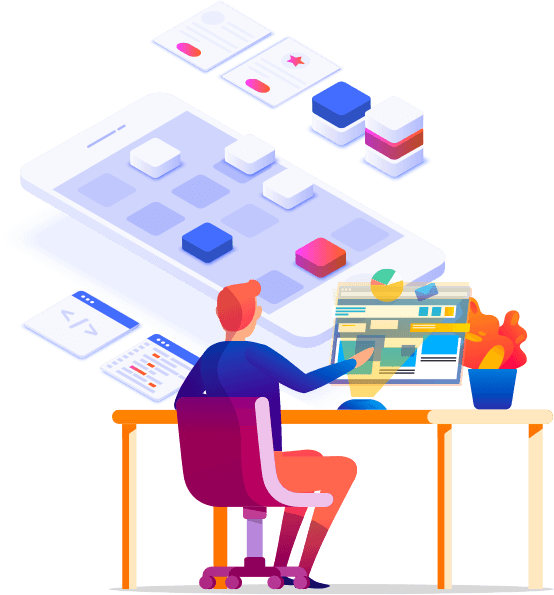 Software house Smartbees
get to know us
We are the software house with more than 10-years of experience in the creation of personalized solutions for either small and medium-sized or large companies. In Smartbees, we design and implement websites, web apps and e-commerce platforms for both – Polish and foreign Customers. Our team is a bunch of well-skilled professionals – Junior, Mid and Senior Programmers who develop various projects based on Drupal, Magento, Vue or Laravel.
Smartbees
numbers speak for themselves
years of experience in Drupal
Since more than a decade, we have created solutions well-suited to our clients' needs.
realized projects
Including websites, services, web portals, systems and e-commerce platforms for different industries.
experts on board
Programmers and Project Managers who constantly work for your success.
passion for Open Source
Our projects are created with the usage of gradually developing Open Source technologies.
Cooperation with Smartbees Software House
how does it look?
In our software house, we put the transparency and quality of services in the first place. That is why, at the initial stage of our cooperation, you know exactly, what you can expect in the following days, weeks or even months. Below, we present the ten-step cooperation process which we implement for a successful partnership.
Step 1 – Enquiry - you contact us either via phone call, e-mail or the ,,Estimate project'' contact form.
Step 2 – Response - during the same working day, we will contact you for the better needs recognition of your business.
Step 3 – Estimate - we prepare the personalized project draft, so as the estimate.
Step 4 – Agreement - if you are satisfied with the presented offer, we will sign the agreement immediately after your consent.
Step 5 – Development - we handle the project's development, informing you about the work progress.
Step 6 – Testing - before final project presentation, we precisely test all of the introduced functionalities to make sure that the solution will fulfil your expectations.
Step 7 – Documentation - after the tests phase, we present you the project's documentation that includes detailed information concerning the implemented solution.
Step 8 – Delivery - if the solution satisfies you, we will either install it on the development environment, or we will assist you in the implementation process.
Step 9 – Verification - in the post-implementation phase, we always make sure that all the functionalities work properly.
Step 10 – Support - for each of our project we ensure the 30-days, free-of-charge support. If you want us to conduct the support services for a longer period, check our complex support offer.
Our Clients
hundreds of real successes
Łukasz Filut
Director of IT / WSB
The partnership approach of Smartbees makes our cooperation an effective and pleasant one. That is why we do not hesitate to contract out new assignments to them.
Tomasz Zbierski
Director of IT / TAI
Smartbees performed a giant experience in Drupal CMS system and helped us to modernize our tender service.
Mateusz Tomczak
Marketing specialist / VELO
They are good at establishing a strong business relationship with customers.
Blog
practical knowledge in a nutshell
Estimate
Build your project with Smartbees
Get a quote in 24 hours