Team augmentation
Your ideas, our team
Do you need additional specialists to work on your project? Smartbees experts are on your disposal.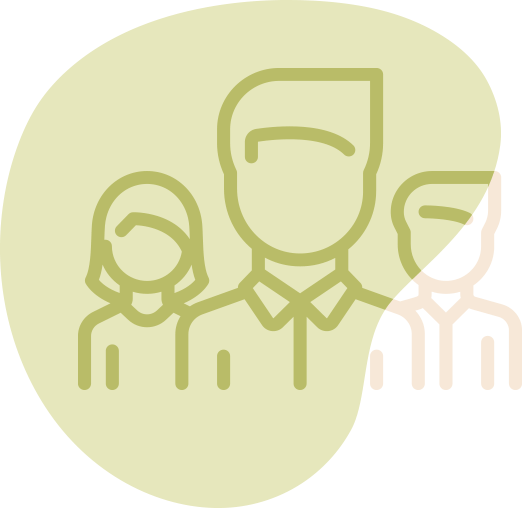 Smartbees
brainpower for hire
Technology never stops evolving. As a result, sometimes a project needs to pivot in a slightly different direction, requiring additional brain-power to handle the transition. Moreover, deadlines, turnover, sizable orders – they all impact businesses' ability to handle the workload.
We understand that.
This is why we're happy to offer team augmentation services. You can hire anywhere from one to ten developers, testers or project managers to join your Team. We are flexible, standards-compliant and have a proven track record of delivering quality code, always on-time Check your references on Clutch
Answer three simple questions
Do you need an experienced developer to join your Team ASAP?
Would like to outsource a part of your development operations?
Perhaps you already have a fully-assembled Team, but need a specialist in Drupal or Magento to code in a few things?
Team Augmentation
is the solution to your problem
We are entrepreneurs, and we know the benefits of a well-coordinated and proven team. Every day we work on projects for our Clients from many industries, and we know how to work effectively daily and in crises. Our programmers, project managers, testers and graphic designers are a close-knit, proven team that has undergone a rigorous recruitment process, met dozens of requirements and demonstrated a high level of competence and cooperation.
Why Smartbees?
Experienced Junior and Senior Developers
Drupal and Magento experts
A Team with proven track record
Experienced programmers, servicing projects from various industries
A Team ready for fast onboarding
The benefits are clear:
Time savings - We've done the hiring homework for you - our employees are proven, competent programmers who work well in remote team environment.
Proven skills - Sometimes it is difficult to determine the level of experience during the recruitment process. You can skip this verification process by hiring an experienced developer directly from our Team.
Quick onboarding - We've been doing this for years across many projects and industries. We know how to quickly get up and running.
Pivot anytime - The IT industry is constantly changing. Sometimes projects require rapid changes and competent developers who can change the direction of the project. Our Senior Developers are proven specialists with excellent project management skills.
Seamless cooperation - Our Team consists of people who have demonstrated strong interpersonal skills and willingness to carry out various projects. With our Team Augmentation service, our goal is to work as a seamless part of your Team.
Zero downtime - Without Team Augmentation service your project will not fall into a standstill. Our developers are available immediately, without the time-consuming recruitment process and talent selection.
Know-how for hire - When you hire a developer, you're not only getting the code. You hire for the know-how, experience and expertise in the field. As a software development company, we have extensive experience in creating projects for various industries and sectors. Take advantage of our knowledge and business know-how for the development of your product.
Technologies
that we use
In our work we utilize well-established, proven technologies, such as Drupal CMS, Magento, Laravel, ElasticSearch and Vue. These technologies allow us to create scalable, tailor-made solutions for businesses, educational institutions and government sites as well.
Our Clients
hundred of real success stories
Łukasz Filut
Director of IT / WSB
The partnership approach of Smartbees makes our cooperation an effective and pleasant one. That is why we do not hesitate to contract out new assignments to them.
Mateusz Tomczak
Marketing specialist / VELO
They are good at establishing a strong business relationship with customers.
Tomasz Zbierski
Director of IT / TAI
Smartbees performed a giant experience in Drupal CMS system and helped us to modernize our tender service.
Our process
cooperation with Smartbees in 10 steps
Enquiry
Whether through email, phone call or the online "project estimate" form, you let us know the scope of the project and your requirements. Timeframe: 3 minutes!
Contact from our sales team
Our contact
During the same working day, we will contact you either via email message or phone call to find out more about your project.
Contact with the sales team
Estimate
We will prepare and send you the offer. How long does it take? It depends on the size of the project.
Contact with the sales team
average time of project estimate is 48 h
Agreement
If our proposal meets your expectations, we can send it immediately.
Contact with the sales team
Development
We are developing the project in line with your specifications. We will contact you to be assured that we are on the right way to fulfil your needs and turn your ideas into reality.
Contact with the development team
Testing
After finishing our development work, we will precisely test the code to be sure that it runs on all cylinders.
Contact with the development team
Documentation
After the test phase is finished, we will provide you with the comprehensive documentation describing our work and internal functioning of the modules. It would be helpful in the future in case of further updates and development of the project.
Contact with the development team
Delivery
It is almost done! Now it is the time to deliver the project with appropriate documentation. During this stage, we will either implement the project on your server or help your team in this process- depends on your preferences.
Contact with the development team
Verification
After implementation is done, it is always worth to check whether all the functions are just working fine. Certainly, we will execute this for you.
Contact with the development team
Support
Our services are covered with 30-days, free of charge technical support. If you want to prolonge the validity, fell free to contact us.
Contact with the development team
Estimate
Build your project with Smartbees
Get a quote in 24 hours
Remote development work can be difficult at times.
That's why we regularly publish best-practice advice on our blog