Software development
We create solutions which will automate your business processes
We know the importance of professional, well-designed and logical software can make in the day-to-day business operations.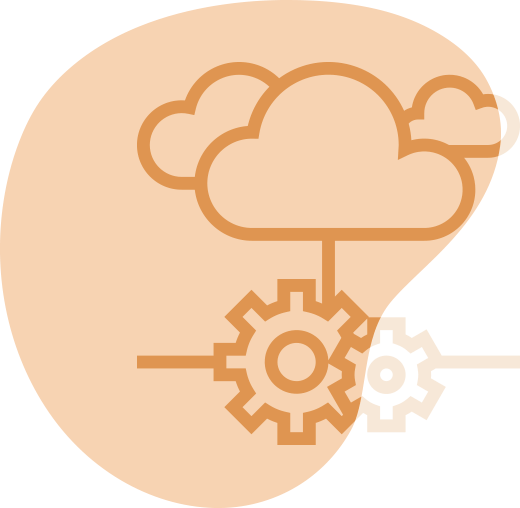 Software solutions
suited to your need
This is why we build software solutions based on well-researched foundations. We take a deep look into the specific needs of each of our Customers and design software solutions, in conjunction with their existing business infrastructure. As a result, we build business platforms that match the business objectives: whether its scalability, interoperability, data sharing or process automation.
Depending on the specific needs of our clients, we can design task-specific programs or entire business platforms. They can be responsible for entire sales, order processing, shipping and billing processes. Moreover, we can customize existing open-source platforms and tailor them to your specific needs. By utilizing already existing open-source solutions, you can also save money and time by not minding any licensing schemes and relying on well-established technologies.
As you can tell, the possibilities are endless. By choosing Smartbees, you have the right developers, support and maintenance team on your side, helping your business thrive in its day-to-day operations.
Integrations
that we have implemented
Our programs and applications can be vastly integrated with numerous external systems. Whether it's convenient online payment systems, inventory management or shipping platforms, we can make our software work well with your existing infrastructure.
Here are some of the systems we have recently integrated our software with:
Tpay online payment systems

Santander Bank payments & loans

Leasing Leaslink

PayPal

Bitcoins Inpay

Comarch ERP XL
BGŻ payments & loans platform

DHL

Inpost Curier systems

Dotpay multimerchant payments

PayU online payment systems
Our solutions
what makes them unique?
flexible and functional

free of costly licensing schemes – we utilize open source technologies wherever possible

SEO-friendly

secure and based on latest technologies
fast & optimized for response time

easily integrated with external and internal services

transparent and ergonomic to use

capable of automating entire business processes
Our Clients
hundreds of real success stories
Łukasz Filut
Director of IT / WSB
The partnership approach of Smartbees makes our cooperation an effective and pleasant one. That is why we do not hesitate to contract out new assignments to them.
Tomasz Zbierski
Director of IT / TAI
Smartbees performed a giant experience in Drupal CMS system and helped us to modernize our tender service.
Mateusz Tomczak
Marketing specialist / VELO
They are good at establishing a strong business relationship with customers.
Our process
cooperation with Smartbees in 10 steps
Enquiry
Whether through email, phone call or the online "project estimate" form, you let us know the scope of the project and your requirements. Timeframe: 3 minutes!
Contact from our sales team
Our contact
During the same working day, we will contact you either via email message or phone call to find out more about your project.
Contact with the sales team
Estimate
We will prepare and send you the offer. How long does it take? It depends on the size of the project.
Contact with the sales team
average time of project estimate is 48 h
Agreement
If our proposal meets your expectations, we can send it immediately.
Contact with the sales team
Development
We are developing the project in line with your specifications. We will contact you to be assured that we are on the right way to fulfil your needs and turn your ideas into reality.
Contact with the development team
Testing
After finishing our development work, we will precisely test the code to be sure that it runs on all cylinders.
Contact with the development team
Documentation
After the test phase is finished, we will provide you with the comprehensive documentation describing our work and internal functioning of the modules. It would be helpful in the future in case of further updates and development of the project.
Contact with the development team
Delivery
It is almost done! Now it is the time to deliver the project with appropriate documentation. During this stage, we will either implement the project on your server or help your team in this process- depends on your preferences.
Contact with the development team
Verification
After implementation is done, it is always worth to check whether all the functions are just working fine. Certainly, we will execute this for you.
Contact with the development team
Support
Our services are covered with 30-days, free of charge technical support. If you want to prolonge the validity, fell free to contact us.
Contact with the development team
Estimate
Build your project with Smartbees
Get a quote in 24 hours
Software development can be difficult at times.
This is why we regularly publish on our blog and share the knowledge.